August 2, 2018
Idchief.com Fake ID Maker Review
IDChief Scannable Fake IDs For Getting Into Nightclubs & Bars
In this fake id review for the first time anywhere online Fakeidman is detailing the accurate story of Idchief.com history.
For Idchief we do not need to look to phony fake review sites. You know the ones!
First, site owners post stolen google searched id card images.
Second, to further the charade they cover up the id card details pretending to protect their privacy.
Third, they write a fake review be it good or bad depending on which id maker really owns the site.
IDChief's identical quality vs real gets the medias attention
In the case of Idchief we only need to research using Google news. Correspondingly for even more clarity after reading some fascinating news articles about Idchief. Fakeidman went to the source asking Idchief for their side to confirm or clarify the articles.
This is what really happen. Idchief opened online 10 years ago in 2010 and quickly became one of the most popular fake id makers online. In an article from thehill.com in 2012 pretty much echos the other articles. In short, some US Senators wrote a letter to China begging to take action and stop Idchief from making ids. The result was China swiftly shutdown Idchief and all was happy days again. In reality this was not the truth!
First part that catches the eye from thehill: "The quality of these counterfeit IDs is so good that Illinois Secretary of State, Jesse White, launched a public awareness campaign in 2014 to discourage college students from using a fake ID."
Second part that catches the eye from thehill: "In 2012, a bipartisan group of senators wrote the Chinese ambassador to take action against ID Chief, a web-based operation selling hundreds of thousands of fake IDs into the United States. The Chinese responded promptly and shut the website down. Congress should engage the Chinese government and encourage more proactive cooperation to shut down the websites currently operating and ensure that no more take their place."
IDChief proves to be a class act
It appears "fake news" has been around for much longer than Trump. China in fact did not respond and took zero action. Idchief decided due to the international attention put on their website to temporary close for safety. Even more amazing you will not find one complaint of a customer not receiving their order. Idchief could of easily did an exit scam leaving pending customers out to dry and never receive their order pointing to the articles as an excuse. However, after closing they made and shipped every pending order. When it comes to trusting a fake id maker this should speak volumes about a company to you.
Conduct an Idchief whois record check as a result you will verify indeed they have been registered since 2010 as Fakeidman discovered. If the website had been shutdown as the article states. The Idchief domain would have expired and put back for open registration after 2012. Thus, it would not show a solid 10 year registration by the same owner.
Anonymous IDChief reviews or genuine news article?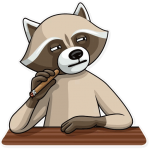 Numerous genuine news articles featuring Idchief clearly stating their fake ids fool the experts interviewed. Let common sense prevail! Would you really believe any review by anonymous posters as 100% fact? Anyone can post one or twenty pretend reviews in an hour. Finally, to complete the hoax you can set the actual posting date to anything you want when you are the admin. In this case to look as if they were posted over a period of months. Within an hour of making reviews visitors see what looks like several months of genuine reviews. Sadly, readers have no clue that they are all completely fake.
Why Choose IDChief?
IDChief is one of the very few go-to sites online that make quality scannable ids and always comes through with delivery. When buying a fake id online you can not go just based on what the id maker site says or review sites with an agends to steer you towards the site or sites they own.
You can clearly see and fact check the sites Fakeidman reviews have been in business for years to over a decade like Idchief. Fakeidman clearly has zero of an agenda and only reviews the handful of legit sites that are the best of the best. Idchief has been in business for over a decade how many other sites can say that?
IDChief's undisputed decade of making IDs
Now, do you think genuine news articles might possibly be just a bit more credible? However, even with news articles you must be diligent in your research as they too are often faked by doing a 'press release'. For a few hundred dollars any website can do a press release. The article will be distributed on hundreds of low quality news sites that partake for a cut of the money. The trick is actually knowing the difference to decipher is it a promotional "sponsored" press release or not. Idchief was (and still is) featured in main stream articles. All by known reputable writers and publishers like The Hill that first covered Idchief and started the drama detailed above.
In summery, Idchief is the real deal and proven such throughout their 10 years of making the best scannable fake id cards. With absolute confidence Fakeidman can state you will never go wrong buying a fake id card from Idchief.
Quality Standards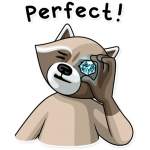 When it comes to finding a genuine quality fake id you meed a trusted id card maker like Idchief with a record and reputation of quality. IDChief has been making fake IDs that are a 100% clone of a real issued identification for a decade.
Idchief has earned its popularity with impeccable replication of raised tactile text and UV designs that mimic real driver licenses. Scannable ids with microprint, OV ink, and perforated designs that when light is shined to the back of the card is identical to real. Details matter to Idchief of each security feature that other sites poorly replicate or do not offer at all. These details will greatly matter to you when presenting your fake id to a trained doorman and you pass right in without a second look.
Affordability
Very good price for the quality that is flawless, but prices do vary based on the state chosen. Do a group order and you will even better discounted prices. For those buying a large group order always contact Idchief for a better deal as they are open to negotiation. The payment methods offered by IDChief currently include Western Union, Zelle, Bitcoin and credit cards.
Fast and Reliable Shipping
The shipping process of IDChief is very speedy. The fake IDs are well packaged and hidden during the shipment process. Idchief carries out stealth shipping because the safety and security of its customers is of prime importance. Most fake id makers do not bother to pay attention to this issue. Due to he lack of caring by other id makers it results in many shipments intercepted by Customs.
Customer Support
IDChief is known for providing a friendly and supportive customer service. Customer support is always ready to answer any questions for customers about their order. Customer service is offered 24/7, and reply quickly to any issues or changes as was tested for this fake id review.
High-Quality Fake ID Cards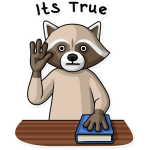 Idchief's cards are of the exact material as real and 100% correctly scannable. Always encoded magnetic strip and/or barcodes that work on any capable driver license reader. UV designs glow identical to the real issued driver license under blacklight. Equally important microprint is crisp and even state designed flaws (incorrect spelling to upside down text) are not missed. Laser raised text and designs are flawless as is the perforated design found on many new style state driver licenses.
Again, the security features is where Idchief shines with their attention to replication that makes their fakes indistinguishable from real. Idchief is definitely in the category of go-to sites for fake id cards that will exceed your expectations.
Summary
Article Name
Idchief.com Fake ID Website Review
Description
In this fake id review for the first time anywhere online Fakeidman is detailing the accurate story of Idchief's history. For Idchief we do not need to look to phony fake review sites.
Author
Publisher Name
Publisher Logo